When Experience and Diverse Skills Matter!
My name is Dr. Karen Rippy and I am your in-office and online therapist. I specialize in family and relationship challenges including co-parenting, teen/child counseling, couple therapy, modern addictions, discernment counseling and divorce related matters.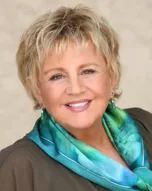 I earned a doctorate in clinical psychology and am licensed as an Individual, Marriage, Child and Family Therapist in California since 1983.
My office is located in the Ladera Ranch and Mission Viejo area on the corner of Crown Valley and Margurite in Crown Center.
Contact me for easy, flexible and same day or next day appointments times. Phone or text 949-521-114
MyEducation
Ph.D. In Clinical Psycholgy – Sierra and Claremont Graduate University
Masters of Art – California State Univesity, Fullerto
B.A. Psychology – California State University, Long Beach
Licenses & Certifications
Licence: CA Board Behavioral Sciences: LMFT #17775
California Assoc. Marriage Family Therapy
Doctoral Addictions Counselor-National Forensic Association
Anger Management Trainer / Consultant
Disaster Mental Health First Responder-ARC trained
Emotional Focused Therapy EFT (Tapping) and EMDR
Lic Spiritual Practitioner United Centers of Spiritual Living
Discernment Counseling: DRI (Alliance of Therapists, Ministers and Lawyers for assistance with "At-Risk" marriages
National Registry of Marriage Friendly Therapists
Cal Victims of Crime Resource
Wounded Warriors Participant