Welcome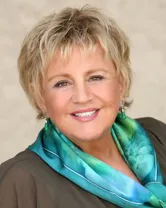 My name is Dr. Karen Rippy and I have been providing sound advice and guidance for 30+ years. I pride myself in having outstanding service, flexible scheduling and prompt phone/texting responses. I am especially helpful with addictions, commitment questions, anxiety and other mood disorders, family therapy and high intensity conflict.
My counseling services include marriage and divorce counseling, addiction guidance, blended families, co-parenting, infidelity and forgiveness work, discernment counseling, anger management and blended family conflicts.

My Specialties Include
Nationally Recognized Marriage-Friendly Therapist
Expert Children and Teen Counseling
Parenting Angry, Confused and Defiant Teens
Discernment Counseling for Couples "On The Brink"
Stress –Anxiety – Anger Management
Blended family struggles
Child Custody Conflict
Addictions
Contact me today to schedule your same week appointment /text for quick response if you like. Online and phone sessions available.